Top 5 Mistakes in Workers' Compensation Claims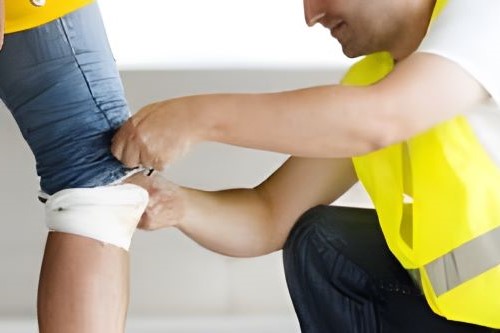 Employment laws across the country are in place to protect the safety of all American workers. Workers compensation policies are often part of state employment laws. These policies require the majority of businesses (with certain exceptions) to carry insurance policies in the event of an employee being injured on the job.
Workers compensation payments can be a very valuable source of income for individuals who are legitimately injured while working. However, the process of filing a claim and receiving a settlement offer is not always the easiest process to manage — especially if you're trying to recover from an injury.
Here are just a few of the more common mistakes that injured workers make when dealing with workers' compensation claims.
Mistake #1: Not reporting the accident right away.
The single most important step in collecting workers' compensation is reporting your accident. While this seems like a basic step, workers may not report their accident promptly. To be considered for workers' compensation, there is a specific time limit in which workers are eligible to report their injury. The best way to avoid missing the deadline is to report your injury as soon as possible.
Mistake #2: Not going to doctors' appointments.
In order for your claim to be valid, you must be evaluated by a physician. This doctor will likely make recommendations to your employer and insurance company regarding your ability to return to work. Failing to keep all of your appointments may give the insurance company the impression that you are unwilling to comply.
Mistake #3: Not complying with orders from the doctor(s).
Your doctor will likely give you instructions on what you are able to do and when. If you are not working due to an injury, it is possible that you will be required to attend physical therapy classes and to do exercises on your own. Not complying with your doctor's instructions may hurt your claim in the long run.
Mistake #4: Refusing to return to work to perform light duty work (if possible).
Some workplace injuries may require workers to stay home and rest for a while, but other workers may be able to return to work with adjusted work duties. Refusing to work on light duties — when your doctor explicitly says it's okay — can be a mistake. Even if you aren't fully recovered from your injuries, lighter duties may still be feasible. This may show the insurer that you're willing to want to return to your job and that you aren't trying to take advantage of the system.
Mistake #5: Agreeing to settle a claim quickly.
Many injured workers agree to a claim too quickly, either because they're afraid to demand a higher settlement or because they simply want the claims process to be over. Some insurers know that injured workers need the money and are more likely to settle quickly so that they can recover some of their losses.
Taking the time to follow the proper steps in filing a workers' compensation claim is key to collecting the benefits you deserve. Always file a claim, whether or not you lost time from work. This can help ensure you are covered if problems from the injury come up later.
If you have been injured at work, consider contacting an personal injury lawyer DC trusts with experience in employment law. An attorney can help protect your rights and the financial resources you need to move forward in your life.
Thanks to our friends and contributors from Cohen & Cohen, P.C. for their insight into personal injury and workers compensation practice.